Camera

Type:

Tool

Made on:
To Make:

1 Wood




1 Glass
The
Camera
is used to take pictures. When a pictuer is taken by the camera all icons are taken out of the picture. To take a picture with it presss the
camera
icon in your inventory. Then an icon will show above your blockhead saying "take photo" press is to set up where you want the photo to be taken or press cancel to cancel. Then drag to pan (look around) and pinch to zoom. You can pan any were you have explored and none of your blockheads have to be in the photo. Then hit the camera button when you are ready. Then you will get the option to mail, save to camera roll (save so you can see it in your photo app), print, copy, or cancel.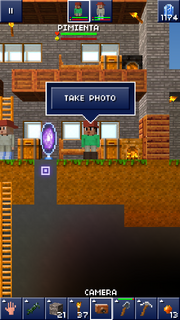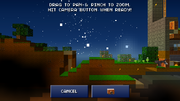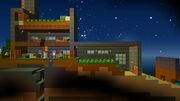 Ad blocker interference detected!
Wikia is a free-to-use site that makes money from advertising. We have a modified experience for viewers using ad blockers

Wikia is not accessible if you've made further modifications. Remove the custom ad blocker rule(s) and the page will load as expected.